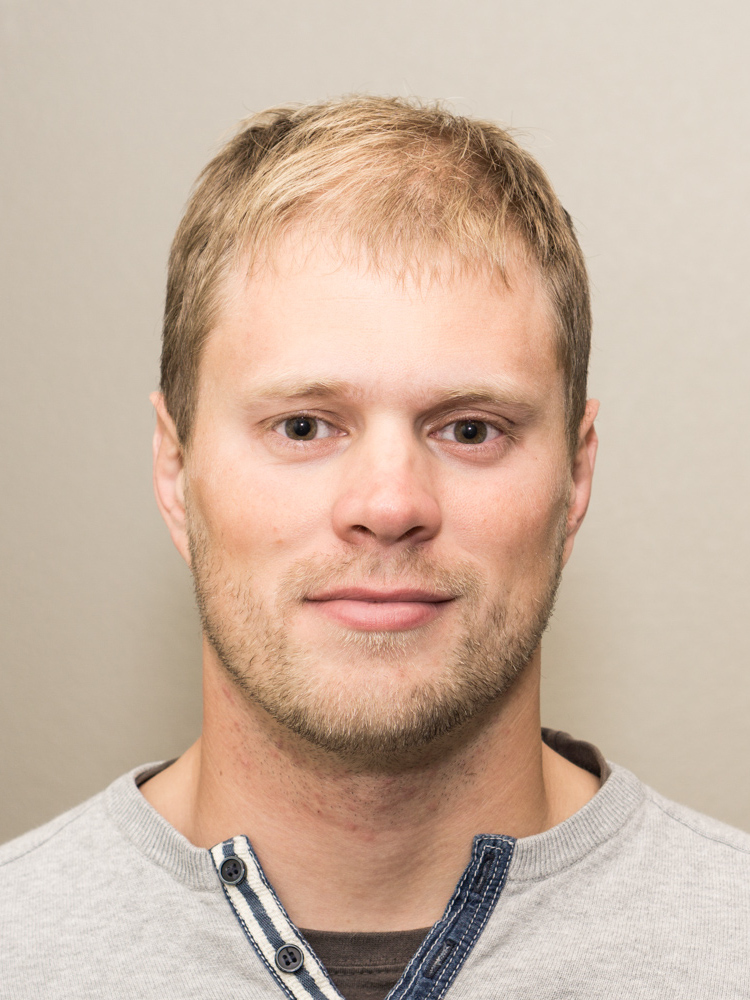 Dr. Andrej Mikulík
Contact

+1 650 686 1506

+421 944 508 620
andrej@mikulik.sk
CV
Current position
Staff Software Engineer, Tech Lead/Manager at Google
Internationalization, Private Search.
Education
I finished PhD at
Czech Technical University in Prague
Department of Cybernetics
The Center for Machine Perception
under supervision of Prof. Jiri Matas and Dr. Ondrej Chum
supported by the Microsoft Research PhD Scholarship program
I finished Bachelor and Master studies with honours at
Charles University in Prague
Faculty of Mathematics and Physics

Publications
Mikulik A., Radenović F., Chum O., Matas J.
Efficient Image Detail Mining
In proceedings of ACCV 2014. [pdf]
Mikulik A., Chum O., Matas J.
Image Retrieval for Online Browsing in Large Image Collections
In proceedings of SISAP 2013. [pdf|bib]
Mikulik A., Perdoch M., Chum O., Matas J.
Learning Vocabularies over a Fine Quantization
IJCV 2012. [pdf|bib|files]
Chum O., Mikulik A., Perdoch M., Matas J.
Total Recall II: Query Expansion Revisited
In proceedings of CVPR 2011. [pdf|bib]
Mikulik A., Perdoch M., Chum O., Matas J.
Learning a Fine Vocabulary
In proceedings of ECCV 2010. [pdf|bib|poster]
Mikulik A., Matas J., Perdoch M., Chum O.
Construction of Precise Local Affine Frames
In proceedings of ICPR 2010. [pdf|bib|poster]
Mikulik A.
Methods for precise local affine frame construction on MSERs
Master Thesis (2010). [pdf|bib]
Obdržálek D., Basovník S., Mach L., Mikulik A.
Detecting scene elements using maximally stable colour regions
Research and Education in Robotics - EUROBOT 2009. [bib]
Mikulík A., Obdržálek D., Basovník S., Dekár M., Jusko P., Pechal R., Petrůšek T., Piták R.
Logion - A Robot Which Collects Rocks
Research and Education in Robotics - EUROBOT 2008. [pdf|bib]
Previous working experience
Microsoft Research Cambridge
2009
In March 2009 started my internship in Microsoft Research Cambridge (UK). I worked on implementation of high speed image search engine using image features and inverted file indexing in web-scale database. My supervisor was Dr. Andrew Fitzgibbon.
Logio
2006-2009
I worked as an analyst and software developer in a logistic company Logio s.r.o.. My main working activity was the development of Planing Wizard, a software for effective demand planning and inventory management. I focused on time analysis, analysis of promo actions and demand forecasting.
Robotics
2006-2010
In 2006 I founded the robotic team Logio. Supported by the Charles University and our sponsor Logio s.r.o. we competed in Eurobot 2007 and Robotour 2007. In 2008 we decided to rename our team and continue in successful tradition of MAtfyz Robotic Team MART. During the preparation for the competition Eurobot 2008 we wrote two papers on the topic mobile robotics, which we presented on the conference during the international round in Heidelberg, Germany. We competed with robot Logion also on the North Star contest in St. Petersburg, Russia. Many studends have joined our team since the begining. Our numbers have grown from the original four in year 2006 to present twenty-three. Since it was time-consuming I gave up team leadership in favour of one of my colleagues. Later on I was focusing on my role as developer in the field of computer vision.